Kat Holmes and I, Daughter and Mother respectively are both authors sharing one home...so it's time to bring out our stuff and, even though this is the hardest part of being an author for me...BOAST.
I'm going to begin by showcasing as much of our stuff side by side as I can...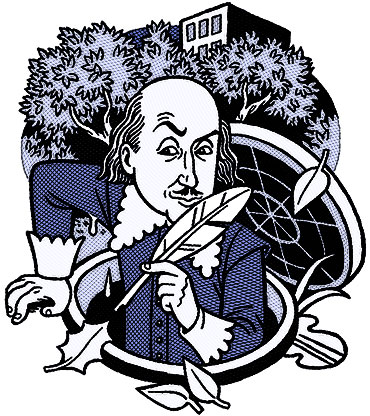 To that purpose, now that I've quieted Shakespeare who sneers at those of us not to be-ing, let the boasting begin.
Kat and I share something in common with our first books...let me explain after I have presented our mutual debuts with our ever growing publisher, Muse It Up Publishing, Inc.
At this the beginning of our writing journey and as of January 2011 we were neck and neck. Where will the months of 2011 and 2012 take us and what about the years beyond?
After you read our debut posting please stay tuned...more is coming. Will we stay tied, or will one of us inch into the forefornt? Or could it be...maybe we'll join forces and double the storytelling fun?
Kat's first, THE LIGHTHOUSE, is a murder mystery, ghost story released by Muse It Up in January of 2011 to some really amazing pre-reviews that have blossomed since.
Take a look...
The Lighthouse
Author:
Kat Holmes
Genre:
Paranormal Mystery Romance Erotica
Release:
January 2011
Editor:
Carrie RO
Line editor:
Antonia Tiranth
Cover artist:
Delilah K. Stephans
Word count:
46,879
Pages:
123
ISBN:
978-1-926931-18-0
Price:
$5.50
Blurb:
When Rachel Westmont inherits a lighthouse from an aunt she didn't even know she had, she's overjoyed. The news couldn't have come at a better time. Newly divorced from a self-serving doctor, the change of scenery is just what she needs. So she packs up and leaves California for a little island off the coast of Maine.
Rachel falls in love with both Star Island and the beautiful lighthouse and cottage she's inherited. But, odd things begin to happen right from the first day. Cold chills permeate the cottage and books fly off the shelves. And someone seems to be playing pranks on her.
But when the ante gets upped and someone tries to kill her, Rachel must turn to hunky local sheriff Craig Lewis for protection. Now bodies are turning up, people are getting hurt, and Rachel is starting to suspect her aunt didn't die a natural death. Can Craig stop a killer from claiming Rachel as their next victim? A little help from a ghost may be in order.
Excerpt:
Razor-sharp pain took her breath away. Her body lay broken and death raged to claim her. How cruel fate was. She'd just found peace and it vanished, been stolen from her in the blink of an eye. Why did this happen? What did she ever do to deserve this? Who would care for her beloved lighthouse?
A moment later, or perhaps an eternity, the pain stopped. She felt lighter than ever before. She felt free. No anguish, no loneliness, no misery. Everything in the world seemed perfect and filled with joy. She couldn't help the laugh that burst from her. This is life as destiny truly meant it to be. Mortal life could never compare to this freedom. Home beckoned.
She looked down at her body as she floated upward. It lay crumpled at the bottom of the stairs leading to the tower of the lighthouse she cared for all her mortal life. She could see the blood pooling around her head and the unnatural position of her limbs. Without a doubt they'd shattered as she'd landed. The sight would horrify her if she was still bound to her human body, but it meant nothing to her now.
Turning away, she looked upward as her form floated, heading for home. Excitement and anticipation filled her with glee. She'd get to be with her dear parents, after so many years apart. She missed them terribly. Her brother determined to break all ties with his past, both his home and what was left of his family, turned his back on her and the island home they'd gown up on. She'd been so alone for too long.
Rising, she finally reached the top of the lighthouse stairs and frowned at the hooded figure. Memory flooded back. The argument that ensued between them flashed before her. Then came the horrible moment when she'd been pushed and tumbled down the stairs. She'd been murdered.
She watched as her killer, calm as could be, walked down the treacherous steps of the lighthouse tower, checked her body for life signs, and then walked out without even a backward glance. No compassion showed on her killer's face, only cruel satisfaction. No one would suspect her death to be anything other than a terrible accident.
The lighthouse that she'd long served, as keeper, dated back to the late 1700's. The stairs were steep and very narrow as they wound up toward the top of the lighthouse where the light shined out. It possessed no railing either. It would be so easy for someone to slip and fall, and any fall would be deadly. Everyone would just assume that is what happened to her. No one would suspect she'd been pushed.
She could see the light now. It would be so easy to just head toward it. But she couldn't leave, not yet. She couldn't allow her murderer to get away with killing her. She needed to make sure her killer got caught. The light was so beautiful and how she ached to follow it, but she turned away from its promise of peace and joy and headed back down. This lighthouse gave her haven all her life. Now she would haunt it until her murder was avenged. This she vowed.
Reviews:
I loved this story, the mystery hooks you from the beginning and keeps you turning the pages.
ParaNormalRomance Reviews - READ THE FULL REVIEW
The Lighthouse is a good read with suspense, love, and that dash of creepiness that kept me reading.
Miz Love Loves Books 5/5 - READ FULL REVIEW
Not bad...huh...but there's more it won the
2011 Preditor's and Editors Readers Poll...Not bad! AND it has a trailer that is this side of over the moon powerful.
My first book came out a month before hers in December 2010. December means Christmas and this is the first book in my Christmas Miracles Series.
Like Kat, my book's cover speaks...dontcha love the intense look in my cover heroine's eyes? It makes me shiver every time I see it. Which is a good thing for a story about a land dedicated to Christmas...and that IS what Northeringale is...a land dedicated to Christmas...and yes, miracles.
Santa is a Lady

L.J. Holmes
Genre: Sweet Romance--Seasonal
Word count: 33,070
Page count:

89



Editor:

CarrieRO





Line editor:

Antonia Tiranth

Cover Artist: Delilah K. Stephans


ISBN e-book:

978-1-926931-06-7
Price: $4.50
Blurb:
Angie is someone who has had to walk through the fires of hell and battle with death itself to regain the use of her nearly shattered body. It's Christmas, the time of wonder and magic for Angie, Cam a man who has spent the past nearly two years trying to pry his precious daughter from the unscrupulous hands of his late wife's greedy Iraqi brother's, and Jo, the precious daughter, who is finally free and in her father's awed hands. Three people and one Christmas with so much magic swirling at last in their direction.
My debut won the
Preditors and Editors 2010 Readers Poll award...and I'm still scraping my jaw off in disbelief. I also got a review from International Best Selling Suspense Author, Glenn Kleier...and may I just say...OMG!
He didn't look to the left; he didn't look to the right; he made a direct beeline for Santa's North Pole Throne and Angie's vulnerable lap.
It had already been an eventful day. Although Angie knew when she did it, it was probably a petty thing to do, she arrived at eight o'clock, not the earlier seven-thirty Beck had commanded the night before. It had given Angie a fleeting moment of righteous tit for tat pleasure. Of course, Beck had not been the least bit amused and had shown her annoyance in the manner she helped Angie get into her Santa disguise.
Angie turned a deaf ear to Beck's litany of complaints, but by the time the doors actually opened, Angie's body felt a bit tender from Beck's "loving" ministrations and her limp seemed a bit more pronounced as she made her way to the North Pole Throne and another day locked into Santa cheer.
The doors opened onto a stream of Santa fans that had been lined up in the cold that formed a queue from Santa's throne to the door. Many had brought digital cameras demanding Santa and their cherubs pose this way and that. Santa felt old before her time by the half hour mark.
The line worked its way down as the minutes moved on. The cash registers' ka-chings had also gradually filtered, in Angie's mind, blessedly into silence as the store emptied of Beck's sainted customers.
Into that silence, though, he vaulted.
Known throughout all of Northeringale and twelve of the fourteen surrounding townships, Julian Harper arrived. Some people looked at Julian and saw an adorable though outrageously precocious scamp. Angie knew better. She'd babysat Julian once, almost a year ago, and had yet to fully recover from the experience. He was, to put it kindly, the proverbial bull-in-the-china-shop. Nothing he did was done by half measures including lurching up onto Santa's lap where he landed with an inhuman thud.
Angie's hip screamed out a chorale of yelps and she had to force her lips not to give voice to the silent screams within her. Biting down on waves of rippling agony Angie spouted her usual, "What can Santa bring for you, my fine boy?" spiel.
Julian Harper's repertoire didn't consist of sitting still either. Angie looked around frantically for the boy's mother. And wondered why she'd allowed him to come into Sweets and Treats without her. No doubt to get her own reprieve from the little hellion, Angie thought sourly.
Julian Harper boosted himself up into a standing position so he could stretch over Santa and check out the long fall of Santa curls running down Angie's back, catching his grubby paws in the acrylic locks. His fingers, sticky from whatever he'd had in them before coming into Sweets and Treats became ensnarled in the phony mane literally handcuffing Julian's hands and the wig together.
Using his feet, Julian kicked out to get leverage, then jabbed, and jumped all over Angie's lap trying to free himself from his captivity while screeching right in her ears at the top of his lungs. Angie, sensing the approaching disaster screamed for Beck to come and prevent the serious trouble about to fall upon them. Just as she screamed, though, Julian's booted foot bulls-eyed down on Angie's already battered hip. Another scream, this one loudly vocal and crammed with Angie's suffering rent the air.
Beck reached the wildly out of control Julian and pulled him and Santa's wig away from Angie in one powerful sweep.
Julian, his paws filled with the fake Santa hair, stared at Angie's hairless Santa and began squealing, "Santa's a fake" over and over again loud enough to wake the dead. He also began wriggling frantically in Beck's hold, but she held onto him for dear life carting him into the back of the store where the bathroom waited to get his grubby hands free from Santa's wig.
My heart went out to Angie and Cam as they struggled to heal the wounds that don't show—the ones that hurt the worst. I highly recommend this book. Have tissues ready, and be sure you're in a chair you can't roll out of when you're laughing. Oh, and if you still text while you drive, read this book; and then think again.
READ FULL REVIEW...ROCHELLE WEBER, AUTHOR & EDITOR
Christmas stories are hit or miss for me. They are either sappy or forced much of the time, and then there are the ones that capture the spirit of the holidays just right and become a keeper story to read each Christmas. Santa is a Lady is one of those "keeper" stories that caught me by surprise. READ FULL REVIEW - Wayfaring Writer